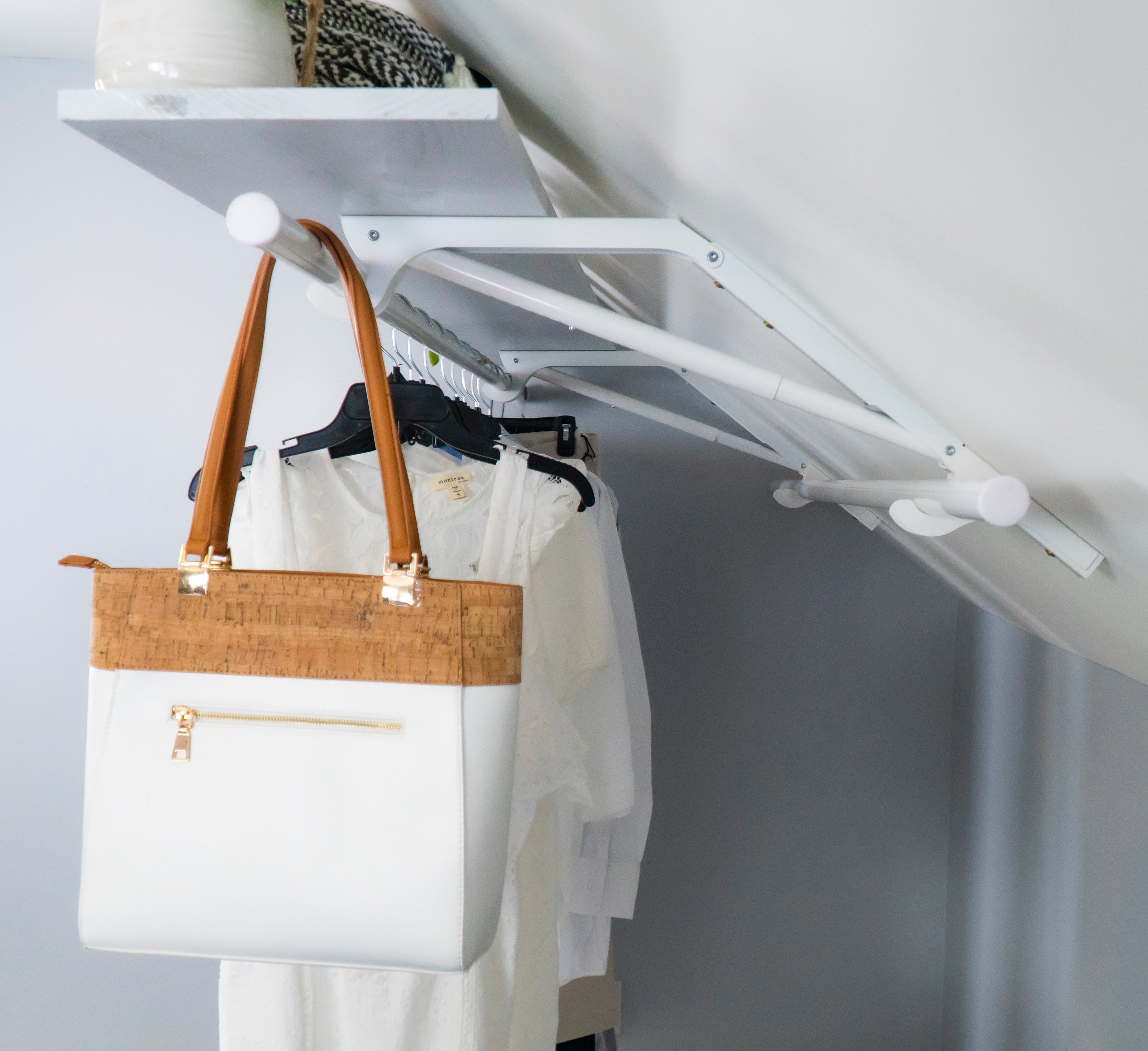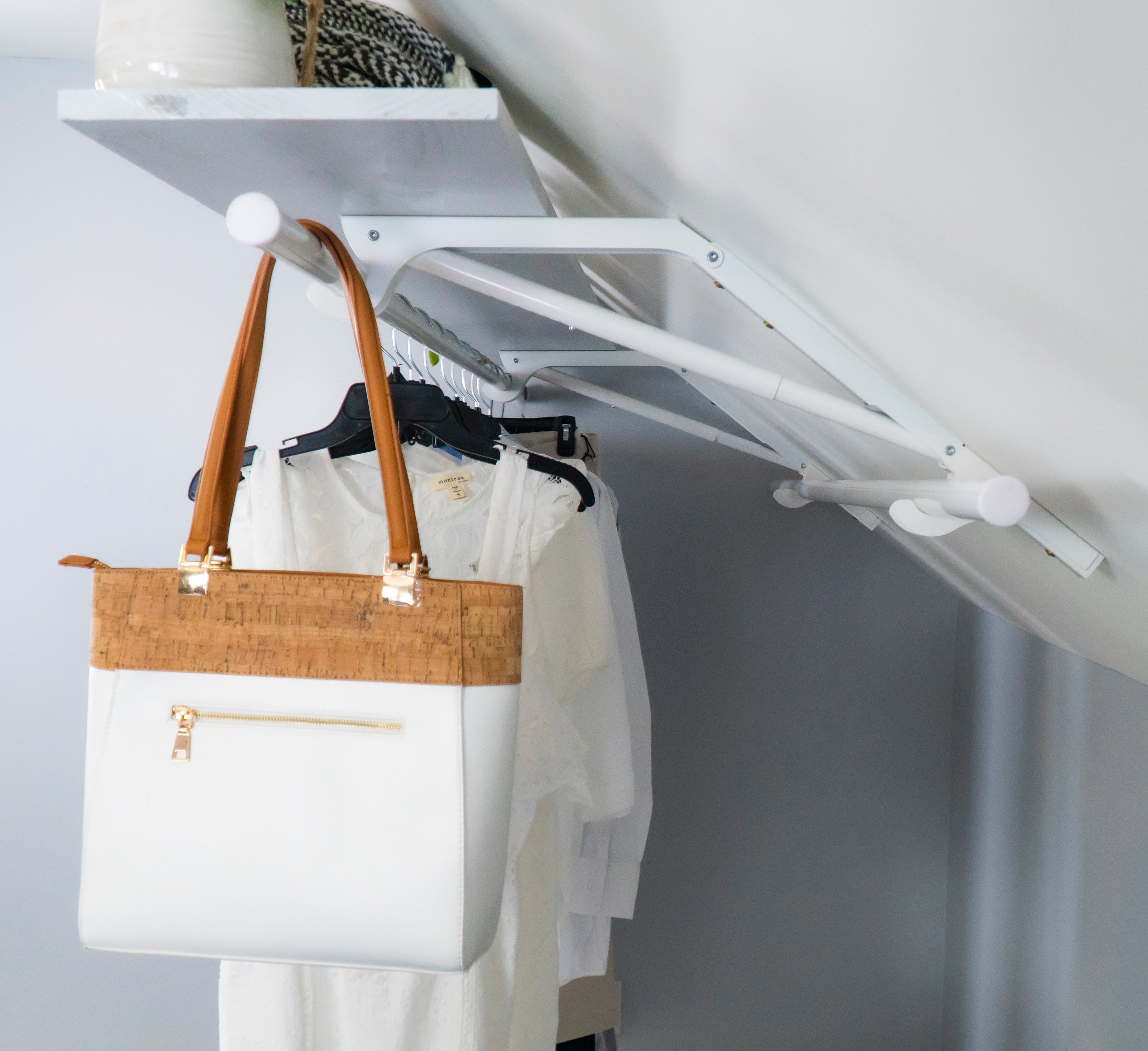 ANGLE SURFACE BRACKET
The Angle Surface Bracket will fit most of your angled surface walls. The bracket allows for more storage to be utilized. The product allows for two rods to be placed on the arms for hanging your clothing items and accessories. Additionally, you are able to add a shelving unit on top and maximize your storage space.
ADJUSTS TO MOST ANGLES
Do not worry if your Angle Surface Bracket will meet the challenges of your angled ceiling or wall. The Angle Surface Bracket will be able to adjust to most wall angles. With 25 different push-button adjustment options, your bracket has a minimum of a 90 degree angle and extends to a 120 degree angle.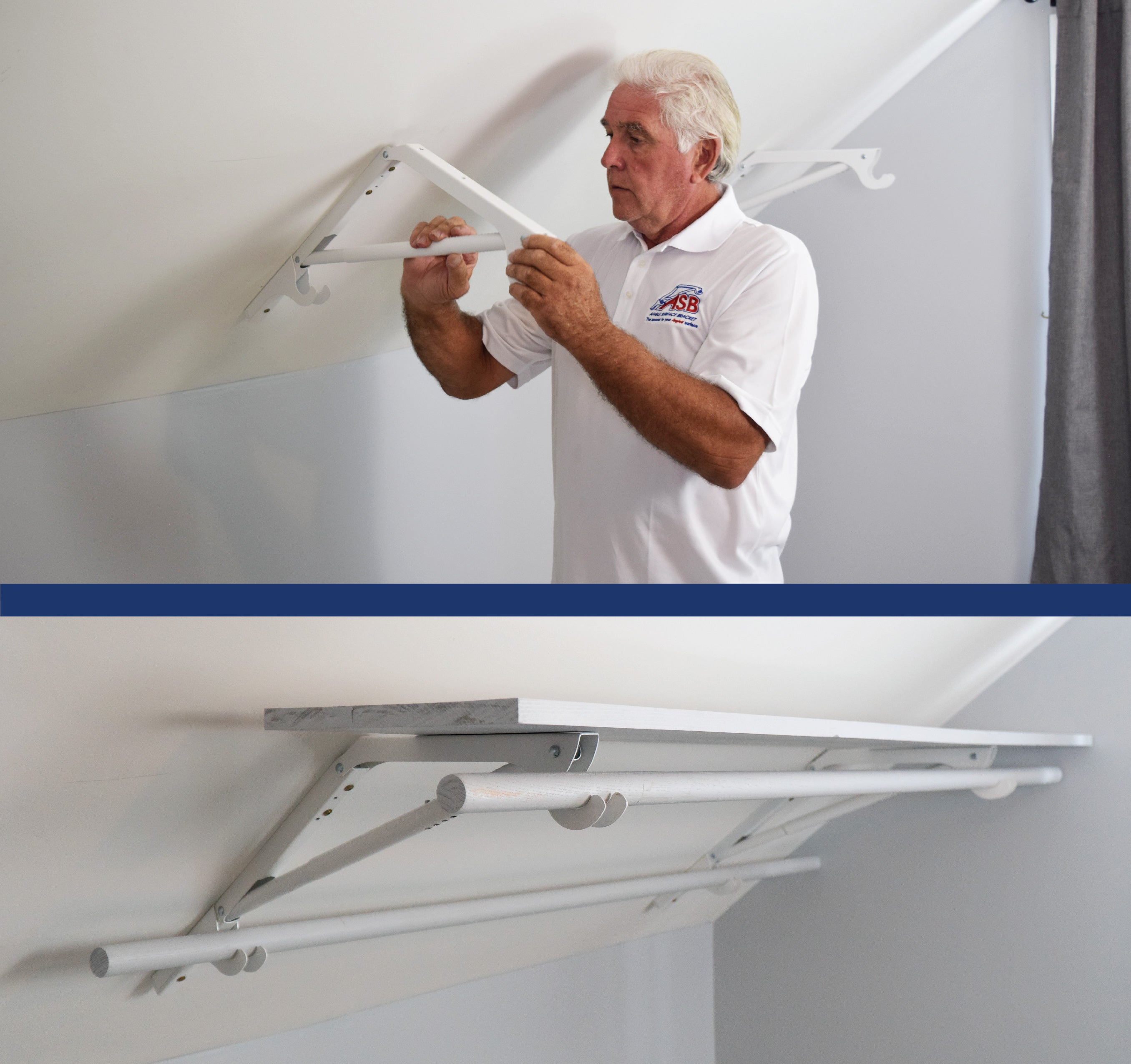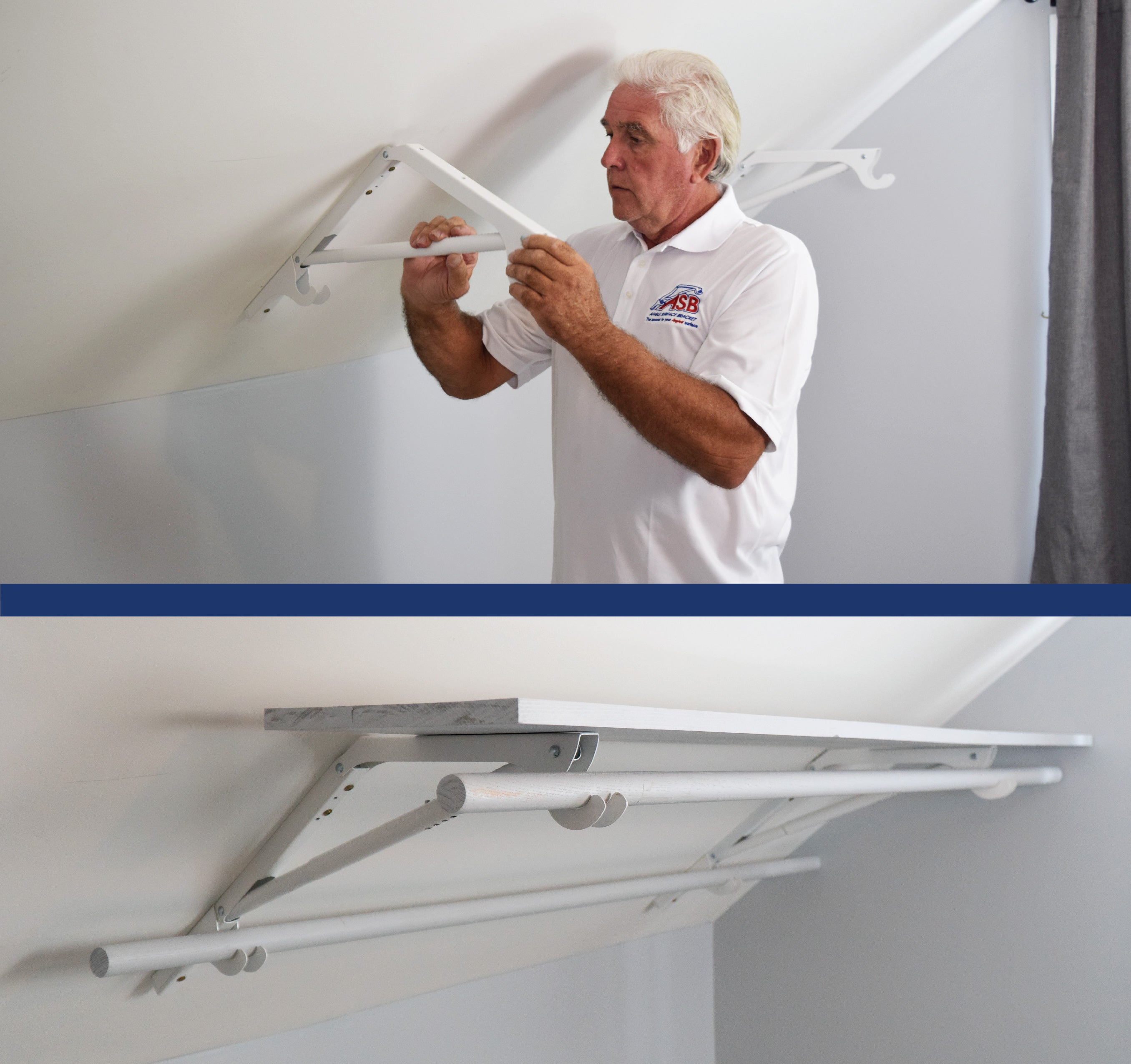 EASY INSTALL
The Angle Surface Bracket is easy to install to most angled surfaces. Locate the roof rafters or wall studs by using a stud finder. Secure the bracket tightly with screws. Make sure you are screwing into the roof rafters or wall studs, not your drywall. Then using the push-button adjustments, level your bracket evenly to add a 12" storage shelf. Standard size wood or metal closet rods and 12" deep shelving work well with the Angle Surface Bracket. They can be purchased at a local home improvement store or lumber yard.
THE ANSWER TO YOUR ANGLED SURFACE
The Angle Surface Bracket is a patented product and is proudly designed in Massachusetts by Warren Ignacio, a local contractor with over 35 years of experience. Support your American-based small business!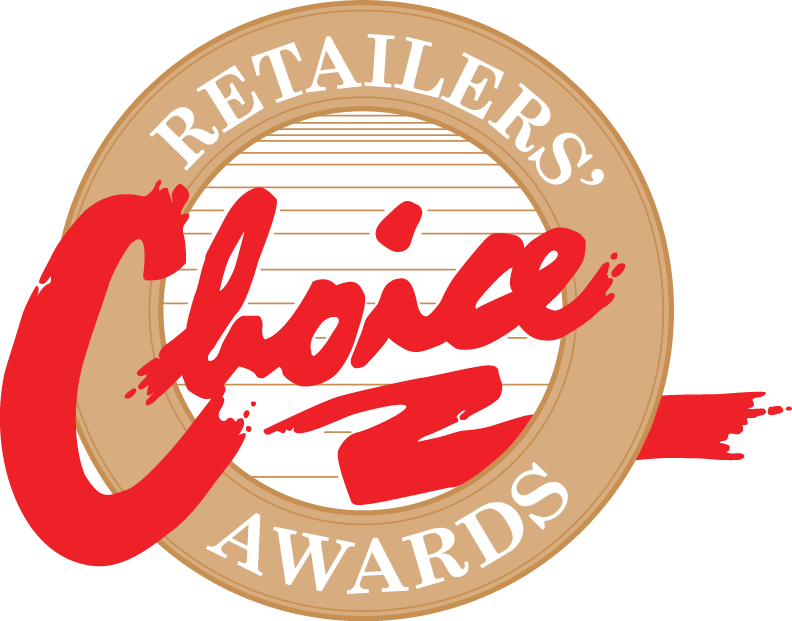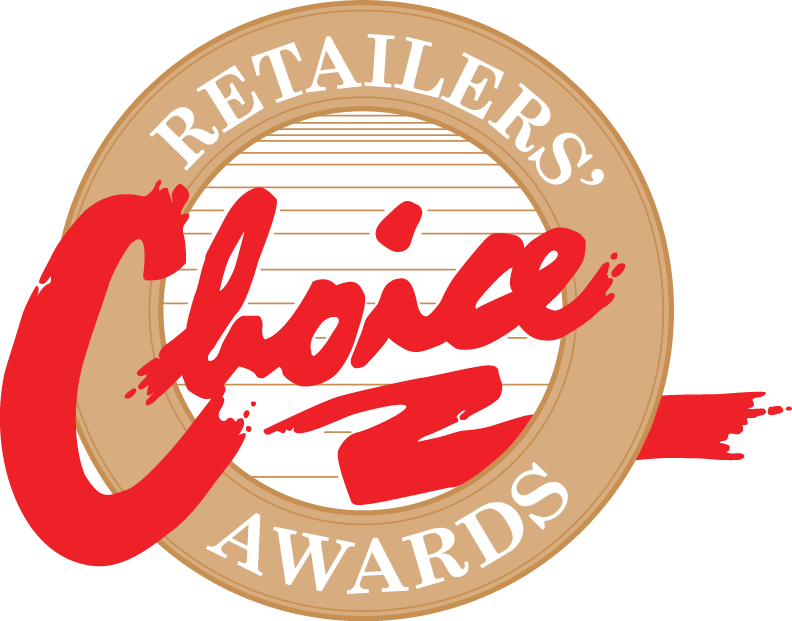 Award winning product
The Angle Surface Bracket was selected by the National American Hardware and Paint Association as one of the top retail products for 2020 at the 2020 National Hardware Virtual Show.
Patent #10,561,242
Cornerstone award recipient
The Cornerstone Award is presented yearly to recognize excellence in the building industry. Angle Surface Bracket is proud to be the recipient in 2021 for the Most Unusual Project - Be Creative category.